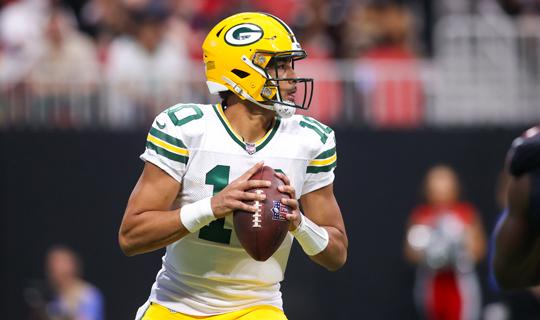 The electric atmosphere of Thursday Night Football is set to hit fever pitch as the Detroit Lions venture into the hallowed grounds of Lambeau Field, looking to upset the home-favorite Green Bay Packers. For those on the betting sidelines, this matchup is brimming with intrigue.
The Packers, historically dominant in this head-to-head, lean heavily on their offensive firepower. Their consistent performance at home, buoyed by the deafening Lambeau crowd, makes them a safe bet for many. But the 2023 Lions are not to be underestimated. Their reinvigorated offense, combined with a defense that's been turning heads, suggests they're more than capable of springing a surprise.
Location / Game time: : Lambeau Field, Green Bay, Wisconsin / Sept 28th, 2023, 8:15 PM ET
Watch: Prime Video
Bettors must weigh Green Bay's traditional dominance against Detroit's newfound vigor. Key to the game: how the Lions' defensive line challenges the Packers' O-line. The trenches will be where this game is won or lost.
With odds leaning towards the Packers, a bet on the Lions could prove profitable for those sensing an upset. Yet, caution is advised; Lambeau's magic is real.
No matter where you place your chips, this Thursday promises a nail-biting contest. Get those bets in and brace for a memorable night!
🎶 The 21st night of September 🎶#NYGvsSF — 8:15pm ET on Prime Video
Also available on #NFLPlus pic.twitter.com/tXPdSbd2Yn

— NFL (@NFL) September 21, 2023
The Handicapperchic simulation model, which simulates every NFL game thousandsand of times, up over 150 units over the last three years. A $100 bettor of our NFL would have netted a profit of $15,000+ and, a $1,000 bettor would have won $150,000+. We offer picks on NFL, NBA, MLB, NHL, XFL, PGA Golf and NCAA Basketball and Football. Now is the time to sign-up, get all the picks, and start winning.
Click here to open a package and get access to all of our simulations for as little as $99.99 per month!