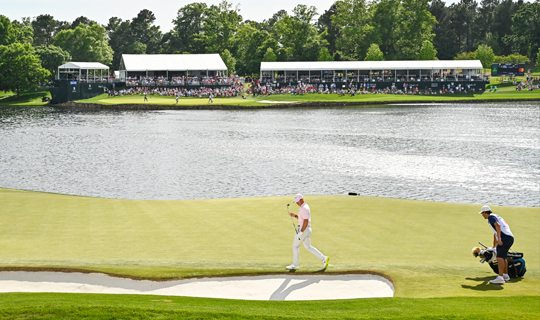 Location: Charlotte NC – USA
Venue: Quail Hollow Club
Date: May 1–7, 2023
Purse: $20,000,000
The Wells Fargo Championship is set to take place in 2023, and fans of golf around the world are eagerly anticipating what promises to be an exciting and highly competitive tournament. This prestigious event has been a staple of the PGA Tour for over 18 years, and it's always been a popular stop for both fans and players alike.
One of the key factors that make the Wells Fargo Championship so special is the host course, Quail Hollow Club. This stunning course located in Charlotte, North Carolina, has long been considered one of the most challenging and visually appealing layouts in the United States.
With a rich history that includes hosting the 2017 PGA Championship, Quail Hollow Club provides a stern test of golf for the world's best players.
Monday, May 1
* Monday Pro-Am Presented by Brighthouse Financial
* 9am – Tee times begin
Tuesday, May 2
* Practice Rounds
* Women's Day Presented by Atrium Health (private event)
Wednesday, May 3
* Official Pro-Am presented by Brighthouse Financial
* 7am – Morning tee times begin
* 12pm – Afternoon tee times begin
Thursday, May 4
* 7am – First Round
* 6pm – 11pm – Tee Off Concert – Symphony Park in SouthPark
Friday, May 5
* 7am – Second Round
Saturday, May 6
* 8am – Third Round
* 6pm – 7pm Derby Party – Event Lawn & Event Hill
Sunday, May 7

* 8am – Championship Round
A couple big names committing to the #WellsFargoChampionship "justin" time for that big tournament a few miles south this week. We're only a few weeks away from teeing it up in Charlotte this May.

Welcome to the field, @JustinThomas34 and @JustinRose99!#SeeYouThere pic.twitter.com/lyVXnMbMd2

— Wells Fargo Golf (@WellsFargoGolf) April 6, 2023

Click here to see the pick on your profile!